Mystique. One of the finest things a brand can have, and increasingly diminishing amongst the histories of many a manufacturer. Why? Mainly because the heaving marketing departments of the big players have trawled the history books and converted every titbit of data, every anniversary that can be converted into an opportunity, every race victory or championship won into a commemoration. That it seems, is how to sell cars these days.
I am fond of mysterious marques for which, not everyone seems to know everything about a company's timeline. The why's and how's and the maybes.
Let's talk about Spain.
Spain ain't the first country that people associate with cars. Yes, there are cars made in Spain, but its fair to say that the majority of them are not really their own and the often economically troubled nation has benefitted from mobilising labour to build cars for the Italians and the French, and even for Germany. However, at the beginning of the last century, Spain – and Barcelona in particular was at the very pointy end of automotive innovation. Enter, Marc Birkigt. This Swiss-born engineer made his way to Barcelona when he was sought by Emilio De Cuadra, an industrialist with an interest in cars and trucks of broad types. Their partnership was appropriately named "Spanish-Swiss" or, as we know it Hispano Suiza.
This company got underway building cars on the turn of the century and quite by accident to some extent found their "place" was in the luxury sector.
Not to take away from Birkigt's engines – some of them were remarkable things that were some of the most sophisticated of the time, his being some of the first overhead cam engines out there. In fact, apart from cars, Hispano liquid-cooled V8s powered many WWI fighter aircraft. They were fine creations, and Birkigt was named the Automotive Engineer of the century in the twenties.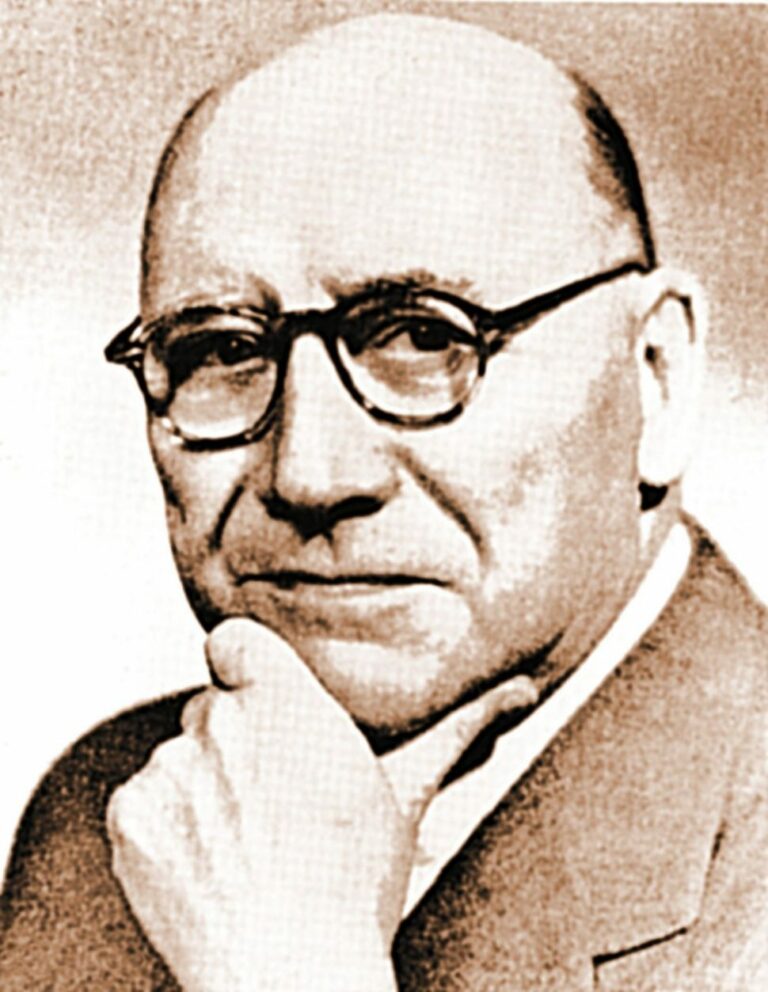 Marc Birkigt
Hispano cars became so sought after by the upper classes that France soon became a bigger market for them than their native Spain and, in 1911 they set up in the hub of automotive coach building, the Parisian suburb of Levallois-Perret. From here, Hispano Suiza produced their largest and most elaborate models, catering directly to clients that would have their chassis sent to Europe's finest coach builders within walking distance of the Hispano works. Hispano Suiza went racing and built chassis for the aristocracy, lets say they were something of a "Spanish Alfa Romeo".
Then the war came along.
The French government bought a 51% stake and thus the controlling interest in Hispano France and set about getting the company busy on the war effort. Meanwhile, at home in Barcelona the attention of the company also focussed on trucks and aero engines, and production of cars that wore the prestigious winged Hispano crest disappeared in 1938, the Spanish Civil War and a tortured economy seeing to the end of demand at home. Hispano sold their remaining assets to a conglomerate known as ENASA, a Spanish public company known for their trucks; Pegaso.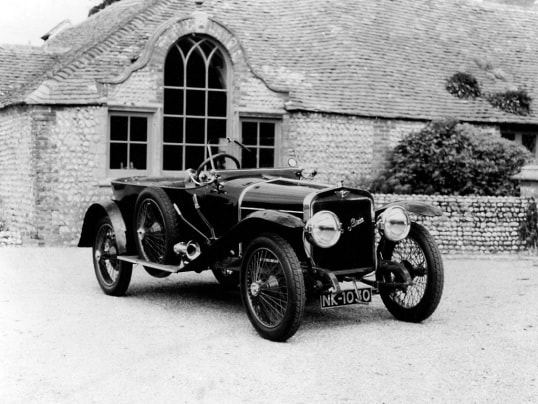 Meanwhile in Italy, whilst Pegaso were busily building heavy vehicles in the old Hispano factory, another Spaniard was busily settling in – or perhaps trying to settle in at Alfa Romeo. Wilfredo Ricart, born in Barcelona in 1897, a graduating industrial engineer who held his first post with Hispano in 1918 had found his way into the world's finest company of sporting cars, in Milan. Although notably his time at Alfa Romeo was punctuated with ruptured relations with a certain E.A Ferrari it is without question that Ricart held an intellect for engineering that would stand him in high stead with his peers. Ricart was responsible for the revolutionary Tipo 512 Grand Prix car; a rear-mounted 1.5 litre flat twelve that produced 335bhp and was the car intended to take Alfa Romeo into the then new "Formula One", it was overlooked in favour of the more conventional pre-war designed 158 Alfetta.
Enzo Ferrari having labelled the 512 "fit only for scrap or a museum", it was indicative of the notion that traditional engineering and simple solutions were still favoured and rather easier to develop.
In 1941, Ricart built a prototype for a road-going saloon at Alfa Romeo that was not only of unitary construction, it had a twin overhead cam engine and pre-empted Alfa's seventies development of having a rear-mounted gearbox in unit with the differential by over 35 years!
Ricart's tumultuous time at Alfa concluded in the mid forties when, in a war ravaged Italy both money and motivations were hard to find and a return to Spain was evident.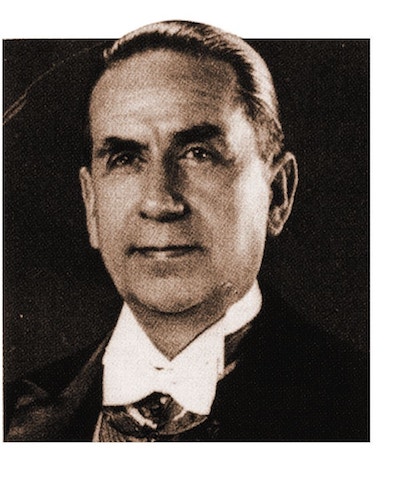 Wilfred Ricart
Evident and fortunate some might say, for when Ricart returned to Barcelona it was to the state owned ENASA that he went, and found himself at the helm of a successful effort in producing some Europe's best trucks at a time when countries all over needed that type of equipment to rebuild the shattered infrastructure of cities devastated by war.
However, for a man who – back in 1922, built and showed a 16-valve four-cylinder light car at the Paris Salon, designing heavy commercials would never satisfy. His genius and the ideas that came of it were for cars – and let's acknowledge that Vittorio Jano himself noted Ricart as being one of the most intelligent engineers of their time – again, much to Ferrari's disdain.
It was thus in 1951 that, with the motif of a flying horse (not simply prancing), the proud manufacturer of Spanish trucks Pegaso, launched their first car; the Z-102.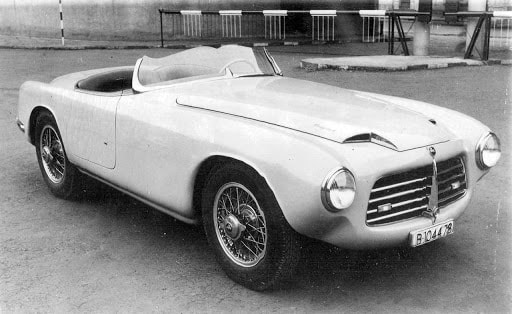 Z102 Tibidabo
The specification was hair-raising; all-aluminium dry-sump lubricated V8, four camshafts and initially four Weber carburettors. Suspension at the front and rear by torsion bars, the rear end located with a De-Dion arrangement and supporting (finally), a gearbox in unit with the differential. The 102's chassis was a steel platform, but it was advanced with wheel-arch box sections providing rigidity and excellent location for the suspension and the in-board rear drum brakes. Those engines – 2.5 litres at first, then growing to 2.8, and to 3.2 litres were advanced as they were light and rigid, featuring in some versions, desmodromic valve operation and when optioned; supercharging. All this endowed the car with incredible performance. And body-work? Of the 84 cars built, four had bodies by the Spanish firm Serra, eighteen were bodied glamorously by Saoutchik, twenty by Pegaso themselves, but thanks to a connection that Ricart retained from his days in Italy, half of all the 102 were bodied by Touring of Milan.
In September 1953, Pegaso showed up at the famous Jabbeke motorway in Belgium and averaged 151mp/h over the flying kilometre, making it the fastest production sportscar in the world, a record which only lasted a few weeks until it was beaten by a Jaguar XK120 that famously managed 170mp/h but this was with an extra-long final drive, and thus it couldn't attempt the standing start. Pegaso achieved both with one car.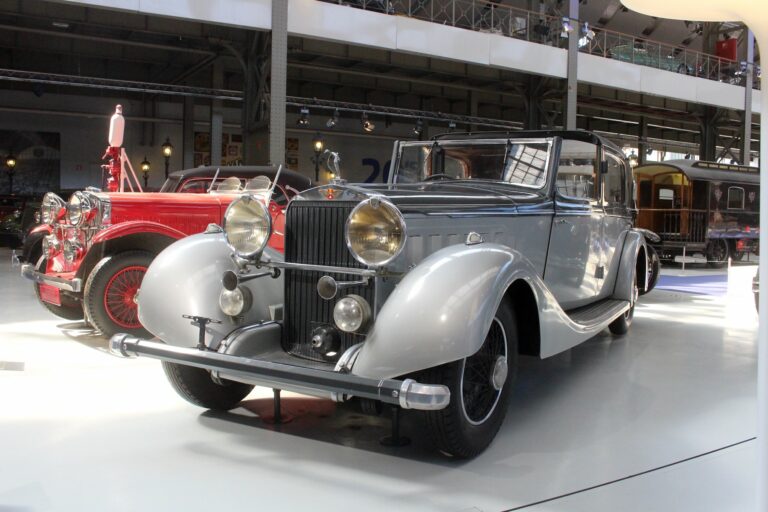 This record setting was preceded by some racing, albeit not entirely successful. In fact, it was dreadful. With Ricart himself spearheading the effort, and hiring friends who made up with enthusiasm what they lacked in skill and experience to drive the cars, Pegaso's racing campaigns were truly a debacle. At Le Mans in 1953 with a Spaniard, Prince Jover at the helm, one of the three cars suffered a high speed accident before Tetre-Rouge putting it out, and putting Jover in hospital. The team of close-knit friends couldn't stomach the idea of continuing with their pal in hospital and the other entries were withdrawn.
A similar situation unravelled on the Carrera Panamericana in 1954 with a Supercharged 5.4 litre Z102 that was entered and crashed heavily, forcing a DNF.
Eventually cost was what killed the Z-102.
An exotically built car that was more than the equal of its contemporaries from Aston Martin, Ferrari and Mercedes, the state owned company that controlled Pegaso couldn't condone the loss-making, and after 86-odd examples were built, it was replaced by a far simpler car, the Z-103. This car was structurally similar to its predecessor but instead of the exotic aluminium, quad-cam V8, it had a simpler push-rod unit with bigger capacity. The Z-103 failed to impress, and by 1958 it was killed off, and that was the end of Pegaso cars.
Pegaso z102
And just like that, in the space of sixty years an entire country's history of car making was over. It had a strong legacy, mainly of innovation – both Hispano Suiza and Pegaso performed notably bravely by comparison to their contemporaries. From Birkigt's overhead cam engines and inherently robust chassis design to Ricart's fearless pursuit of engine and chassis technology that dismissed any suggestion that a simpler solution might've been either more elegant, more robust or indeed, cheaper.
Whilst today Hispano Suiza is a name not very familiar with car enthusiasts to some extent, we've got to remember that this company did its best work one hundred years ago, and as far as Pegaso is concerned, the unconventional Z-102 Cupola took out the Concours de Sport at the 2016 Amelia Island Concourse and then did the mandatory circulation on social media, slightly educating the browsing " double-tappers" as to the mere existence of Pegaso at all.
They're legitimately rare cars, and although now valuable they faded into obscurity. Could it have been different?
Well, had the racing effort been better managed, or more cars made it's possible. But as it turned out, Spain's own cars have been consigned to history and to mystery. Kind of a nice place, and a good thing because the thrill of finding out about them is worth it.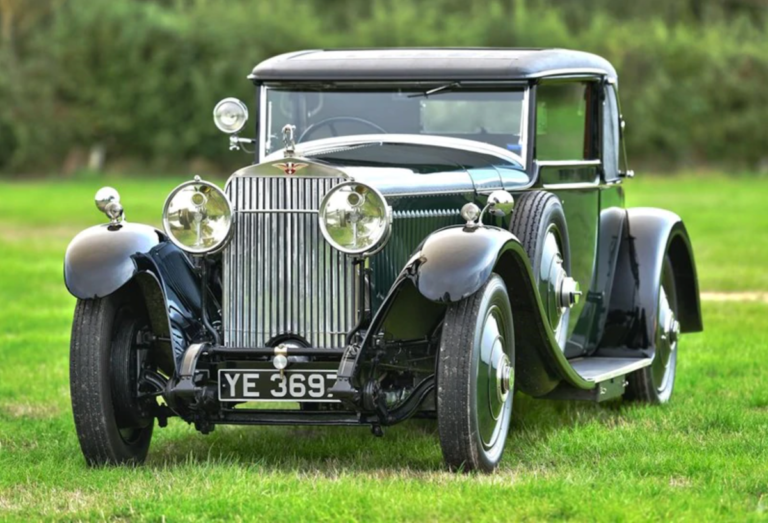 Hispano H6