We all start as motorists; all of us who can sit behind the wheel, operate the controls to set out from one point and reach another. However, we are of a type - and our type is that one clichéd group who are known by that old chestnut, "it's all about the journey, and not the destination". And on the journey, your car may fail you - and then, we will find out who amongst us the motorists, and not just the drivers..!
In those glorious, glorious years from about 1918 to about 1990, cars all threw up challenges that might put a hurdle between the driver and the destination, and for a great many there might've been cause to know how to set the hurdle out of the way; repair the fault, continue on one's way! The cars of that time might also have been susceptible to changes in the road surface, and conditions that one encountered on the journey thus, the driver might well have needed to adapt their skills to compensate. Then of course, the final and possibly the most important part;
The motorist, in any period and at any time might well have desired that the journey be covered quickly. More quickly perhaps than was absolutely necessary?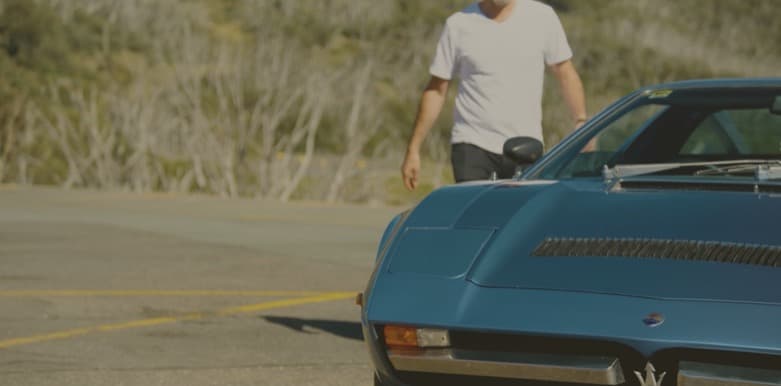 The sport of driving is at the heart of all, true motorists. Surely it must be? A car designed with the sole intent of being fun, accommodating a driver, and one passenger - a pair of "motorists", and a little bit of luggage for each of them, just enough that a trip spanning a few days could be catered for. Perhaps some scant protection from the elements (remembering that the elements could change), and perhaps some tools and spare wheel for if there was cause, the motorists could attend to the car's failure by repairing it and then continue on the jolly journey. And if the journey was to wind itself around a mountain, all the better. Encounter a sweeping plain, a coastal highway or a forest-lined, sweeping b-road; there would be nothing but fun.
The definition of the "motorist" isn't fixed, but for us the Motorist is that person; he or she who selects the car for its merits, puts up with its foibles, and repeatedly sets out for the journey, if not only the destination. And, if the journey can be done again, but faster - then all the better.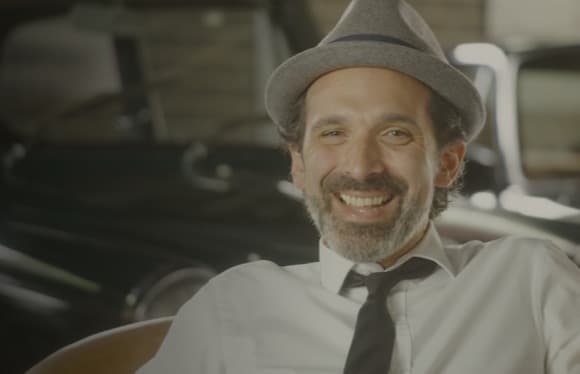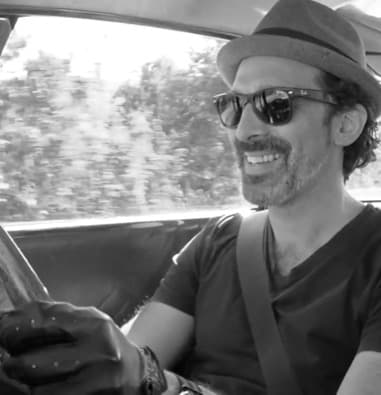 Ben Musu
Classic car driver
and specialist
Benny is a lifelong car fanatic. His uncles and his father used to make him identify cars as a boy on the island of Malta, and rewarded him for virtually everything with a model car.
A childhood of motoring overload via English car magazines and books then progressed when he got his license to drive at a tick after opening time on the day of his 17th birthday. Early drives included Volkswagens, Fiats and Alfas - the latter leading to a stream of interest that would dominate his interest and passions. An early life in the restaurant industry denied him his real desire to be close to car people and he found himself making a career change in his mid-thirties to see if working in the business was going to satisfy him like he thought it might.
Today, Benny spends his days with Porsche Cars, looking after relationships with Sportscar owners, and would-be sportscar owners, and has a great deal to do with Porsche Classic in Australia and the efforts of the one Porsche Factory-Classic Partner dealer. He is an aesthete at heart, being particularly interested in styling and the coachbuilding disciplines of the pre and post-war periods, and with Sports and Racing cars from Europe of the fifties and sixties. An interest in architecture and industrial design bolsters his interest in cars and their place in history, and as part of the built environment. Benny enjoys road driving more than circuits and enjoying the qualities of well set-up sports and touring cars.
Follow Benny
Favourite car that you own or owned?
My Alfa, 1750 GTV. Or maybe my old Giulia Super.
What is the car you have had the most fun driving?
Hard one, this. Could be the 250GTE, maybe the Dino. Fulvia 1600HF, or perhaps my Alfa. 69 911S, my old Benz 280SE, or even maybe my Alfasud.
Who is your favourite childhood race car driver?
Lauda. His last GP was the first one I watched. As an adult, my hero drivers are now all the 50's aces; Moss, Von Trips, Gendebien, Hawthorn, Bianchi et al.
What is the first car that you purchased?
Fiat 124 sedan.
What is your favourite motoring film?
Possibly The Italian Job. Yes, the original.
What is your favourite race circuit?
Spa Francorchamps in its original guise - when it was a road circuit. It was the fastest circuit in the world then.
What is your favourite road to 'drive'?
Easy. Strahan to Hobart, via Queenstown.
If you had to choose only one car to drive for the balance of your driving life, what would it be and why?
Alfa Romeo Giulia Super. Fun, dependable, comfortable, fast enough, good to look at and capable of eating 911s whilst looking humble.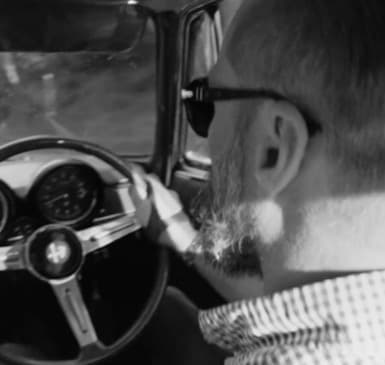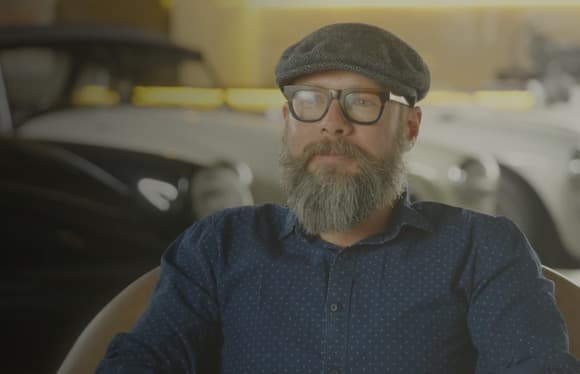 David Belford
Restorer and classic car
race driver
Dave remembers playing with toy Porsches from an early age and like many, as a teenager his bedroom walls were plastered with posters of Supercars.
His first car was a Mk 1 Ford Escort GT, and he drove it enthusiastically - so much so that after a small "off" in the car, Dave found himself at a panel shop with the car but his tiny budget saw to it that he'd offer his time to help repair the panel work and prep the car before it was painted.
By that time, Dave had already started his university degree in Mechanical Engineering, but the seed was sown as the skills he learnt through that task and his aptitude for it saw him defer his uni degree and embark on a Coachbuilding Apprenticeship, which gave him the opportunity to indulge in what he really loves - researching model histories and the "forensics" of specific chassis as a part of a restoration, which is now his craft. Dave has restored many cars, but it is Porsche cars that he holds the greatest knowledge base and ability in restoring.
When not at work restoring cars, Dave is an enthusiastic driver both on the circuit where he races in Group N, and in sports and Touring cars. He has diverse taste in cars, and has a head for viticulture and wine-making, a passion that he indulges on his property North of Melbourne.
Dave and Benny have known each other for more than a decade. A combined encyclopaedic knowledge for complimentary facets of automotive history and technology - as well as opposing opinions on a great many topics within that broad heading is what's kept them friends. They have partnered each other for more than eight years in sports cars on road rallies and seemingly have an inexplicable ability to inhabit the inside of a cramped cabin for hours on end.
Follow Dave
Favourite car that you own or owned?
My Austin Healey 100/4 BN2. I still own it.
What is the car you have had the most fun driving?
1970 911 ST racing car I built from the ground up. A twin plugged, 9000rpm lightweight Screamer. A visceral track weapon.
Who is your favourite childhood race car driver?
Peter Brock, King of the Mountain.
What is the first car that you purchased?
Ford Mk1 Escort 1300GT. A bargain bought from my Grandfather.
What is your favourite motoring film?
Steve McQueen's Le Mans. A movie about racing made by a racer.
What is your favourite race circuit?
Phillip Island Grand Prix Circuit
What is your favourite road to 'drive'?
The Bogong High Plains Rd, Falls Creek to Omeo
If you had to choose only one car to drive for the balance of your driving life, what would it be and why?
A crusty, war wounded Jaguar C Type with a long list of racing exploits and history. A car that I could drive on the public roads and race in historic events all over the world. Whatever I did in it or to it by using it (driving the hell out of it) simply adds to the already colourful pages in its book.
Get to know


The Motorists
Watch the video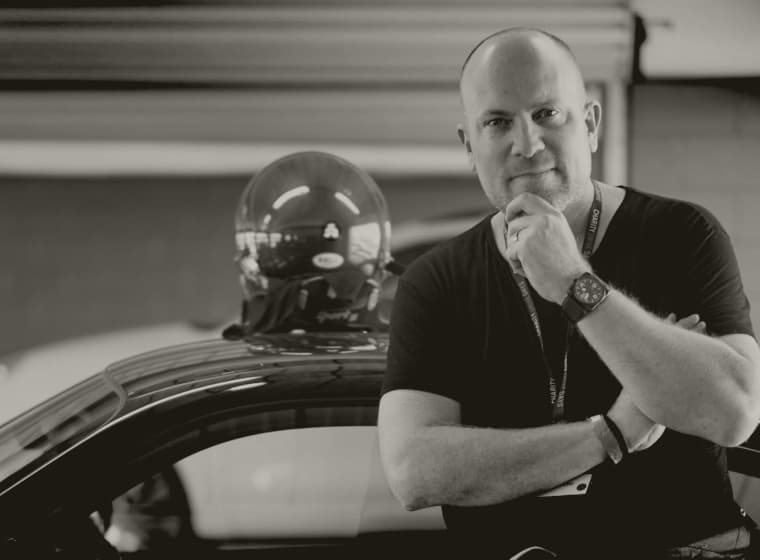 Aaron Lee
Creative Director
Aaron has been tinkering with both two and four wheeled variants ever since he could walk. From early childhood days of getting launched in homemade billy-karts down the gravel driveway to his first motorkana behind the wheel of his dad's 1953 MG TD at the age of 12, with a pillow under his bum so he could see over the wheel, a love for the drive was evident.
Nowadays Aaron likes to share the passion of spirited driving with good company, whether it's the Werk 1 Rallye, in his 'Sebring' inspired 1973 MGB GT, or track days in his beloved 997 MK1 GT3. He secretly wishes he was a Porsche GT Works driver and however unlikely that dream is to come to fruition, his ongoing passion for the combination of speed, design and aesthetic remains.
Aaron's day gig is all things creative. As the founder of Caramel Creative, a brand and creative agency based in Melbourne that works across varied industries with an international client base, he is immersed in all things brand strategy, engagement, connecting with humans and he is driven by achieving tangible business outcomes for his clients. He hopes you like what you see here at The Motorists and can't wait to see where the road takes us.
Follow Aaron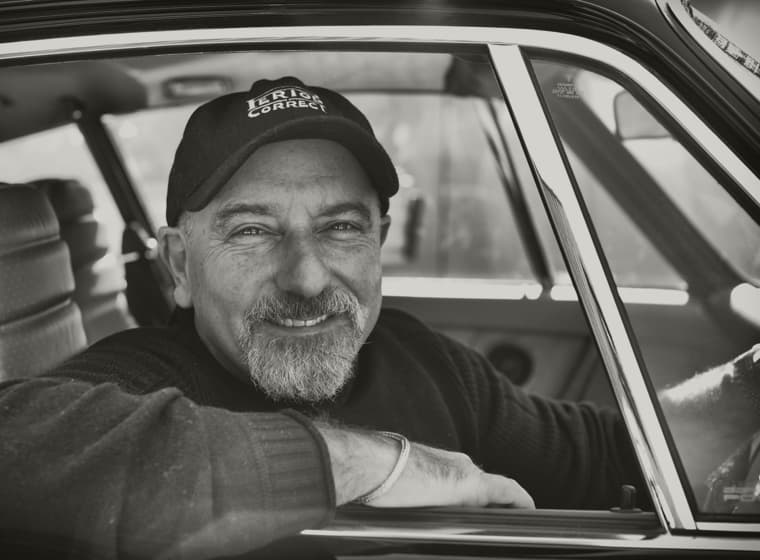 Julian Cress
Managing Editor
Julian Cress is way too old to recall when his passion for motoring first began but he certainly remembers falling in love with a 911 when he was about sixteen and spending the next quarter of a century saving for one. He also loves saving old cars having recently completed a concours restoration of a Volvo P1800s and is currently restoring a 1974 2.7 Carrera Targa.
Julian's other passion is television. He worked for many years as an investigative journalist and spent almost a decade as a producer on the 60 Minutes programme before turning his hand to reality TV. He is the co-creator and Executive Producer of The Block, currently in its 16th season on the Nine Network. He is now saving for the car he dreamt about when he was 15.
Follow Julian