I think this is as good a place as any to declare my fondness for the station wagon.
Why not I say? From a practicality point of view the style makes sense, and on the basis of any given saloon, the dynamic penalties of an extension to the saloon are minimal, perhaps the weight of extra sheet metal and glazing – and in many ways counter-acted in some designs by gains of the aerodynamic type and drag reduction.
This is all futile academia though, because my love of the estate is based quite simply – on coolness. I am not embarrassed to admit it, the family-oriented version of most otherwise dull saloons would be my choice. Moreover, in the modern context I find them an altogether more appealing choice than a SUV. My own daily car is in fact, an estate.
What I really fancy though, is a shooting-brake.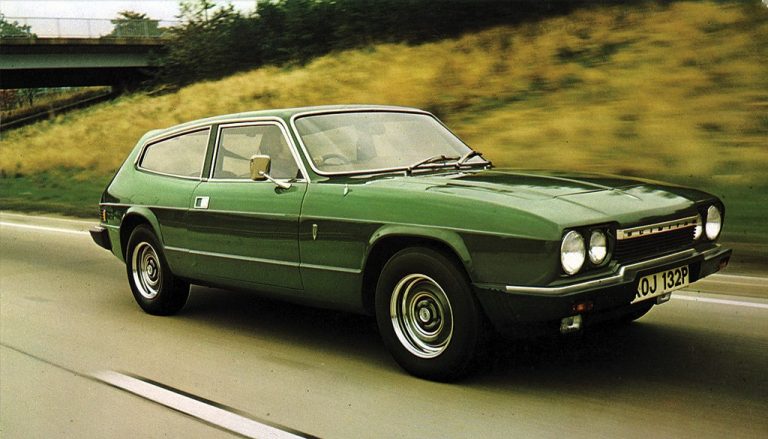 The etymology of the term takes us back, the days of the horse and cart. The brake as it was known then, was a heavy chassis cart that was pulled by frisky horses, but featured a brake for their control. Frisky horses were the 1800's version of a hot engine. A shooting brake then, was a wagonette of sorts – covered as some were, and intended for the rapid transportation of the spoils of hunting by said frisky horses, to the place where it would be prepared.
Fast forward to cars. Early "shooting brakes" were, depending on the country of origin, typically built on sporting chassis such as three-litre Bentleys and big-engined things like Allards. That was in the heady days of coachbuilding, separate chassis' and the freedom of the designer to work a body with little concern to the chassis and please the customer's requirement.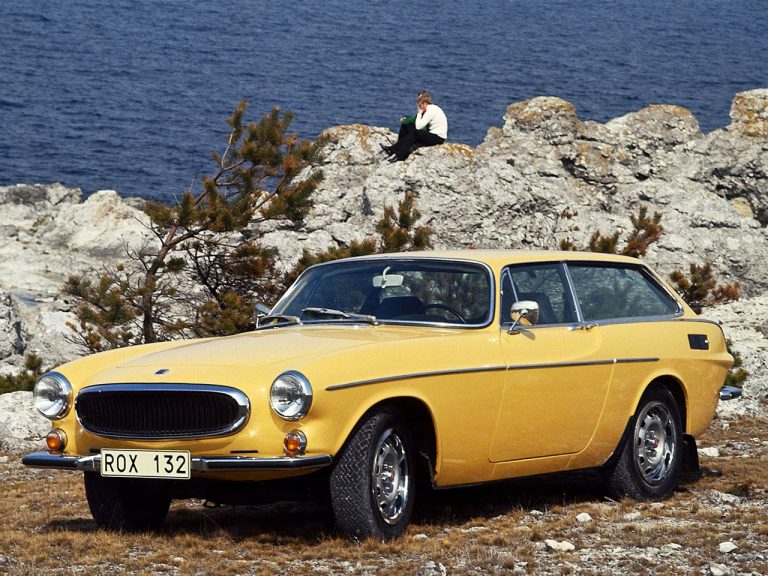 Where my attention lies though, is in the small but crafty and unique number of cars that were styled in later decades that were effectively elaborately extended coupes that in most cases demonstrated a rather more avant-garde grip on the pencil than the coupe that the front three-quarters of the car originated from. Enter Volvo's P1800 ES with its tantalisingly modernist glass hatch, and the Lancia Beta HPE; stable mate to the dainty Beta Coupe and elaborate (but brittle) saloon. England gave us such oddities as the Scimitar Reliant GT/E with hairy chested Ford Essex V6 under the bonnet too which had appeal in a strange, low-volume queer kind of way. It was the prototypes that get me going though, like Vignale, Drogo and Panther who all built elaborate three-door estates on Ferrari 250 and 330 chassis', and then Pininfarina who made an incredibly elegant transformation of the Fiat 130 Coupe into a shooting brake for Gianni Agnelli, and it actually was driven by him! And while we're about painting a picture, let's not forget Touring's conversion of their own Aston Martin DB5 and DB6 coupes into Brakes as well. In my head, a well-heeled 1960's gentleman would've done well using one of those as his daily!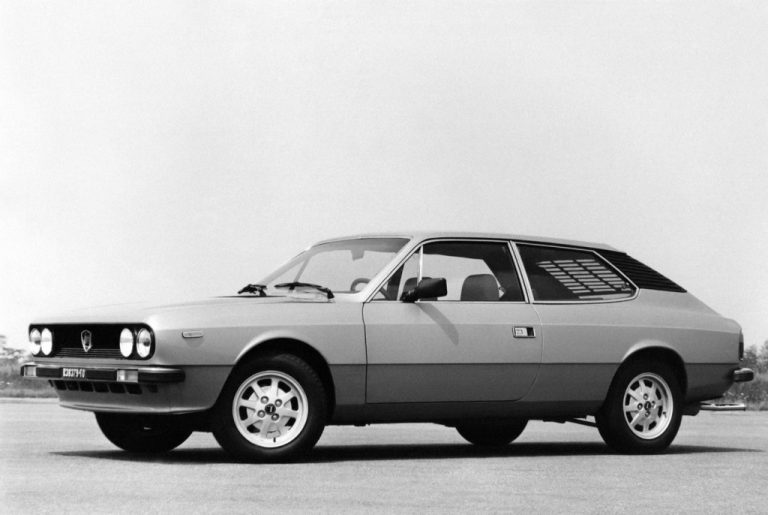 Now I'm not about to tell you that these cars were all driven up the country at speed, rifles and boots aboard with driver clad in tartan and cap, Labrador retriever by side. Nor would I suggest that they then sped back with a sextet of dead ducks or pheasants or whatever to be cooked French style and then washed down with a Burgundy, not at all. However, they were unique, slightly inspired creations that in many case found homes with people that saw the potential for a (theoretically) rapid estate car based on a coupe, the productionised ones anyway.
In modern life, the estate has leant itself well to an application that I really am enthusiastic about – The Formula One medical car. Those nineties images of Prof. Sid Watkins riding shotgun in a Mercedes AMG C class estate, brace of orange lamps on the roof, tailing the field for the first lap, and ready. The car's performance being adequate to keep up well enough with the departing grid, occupants at the ready should anything serious take place.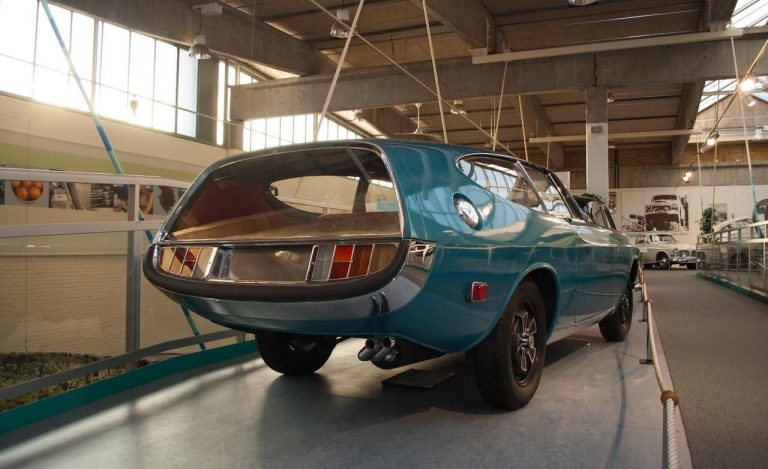 I watched a Dutch film in my teens, the hero of which was a photo journalist who sped to the scene of car accidents in his red Volvo 740 Turbo Estate to take disturbing images of the carnage before emergency services arrived. Load area full of gear, he'd swing the lid up and retrieve his SLR and lens for action, then swiftly depart. Volvo's marketing craftily depicted the Turbo Estate parked next to a Countach towing a trailer in their print ads to make a point.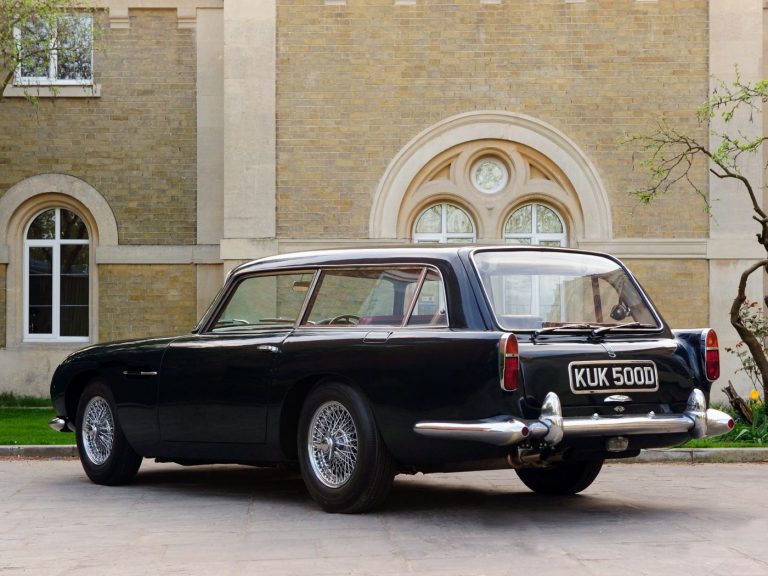 Later, I decided the world's best fast estate car was BMW's M5. Fancy the silliness of it – a peaky, high-revving straight six bred from racing practice, wedged into the front of the wagon and hitched to a close-ratio dog-legged manual gearbox. Made sense? No, but who cared? My own daily car is a relatively nonsensical estate car in relatively the same vein and I adore it.
So, two doors or four, call it an estate, a wagon or a brake – this is why I am a big fan of the estate car. Once you've had one, there's nothing quite as satisfying. Especially a quick one.