How many times could my phone possibly light up with another message asking my advice on a car's value? I thought that by the end of the week preceding Shannons Winter Online Auction, I might well have had all the possible punters on the 1973 911E in Gemini Blue reach out and ask me the question. How wrong I was.
Turns out at least two of the bidders hadn't been in touch with me because they bid the car up to a hammer price of $308,500 against an estimate of $150,000 – $180,000. Any way you look at it that is an extraordinary result.
I suppose you could argue that somebody secured a car for an amount they were happy to pay and someone sold a car for more than they ever expected to get, so it's a win-win. Personally, I was telling the people that asked me that I thought the car was worth more than Shannons were quoting, but nowhere near what they actually got for it.
The auction threw up some other very robust results. A 928S went for $70,500, a full twenty grand over and above its highest estimate and a 944 Turbo hammered at $67,000. Heady numbers indeed. According to Shannons there were a record number of bidders and a 97% clearance rate, certainly an enviable number if you're in the real estate industry right now. I guess there's nothing like a pandemic lockdown to get people bidding online. Christophe Boribon, the national auction manager at Shannons reckons people are "over the doom and gloom of the pandemic and seizing the opportunity now to do something positive for themselves." Carpe diem indeed.
I used to think that the matrix of any single car's value would be a simple equation based on the car's production numbers when it was new against its modern day desirability, intertwined with the actual condition and history of the car at the time that a vendor wanted to transact on it. Seems reasonable, but that simplistic and understandable model is flawed. What I had always forgotten to include was the number of people in the audience willing to allow their wallets to fly open and capture it. And in an auction environment you only need an audience of two. And some emotion. The 911E came with a great story. It was being sold by a 99 year-old gentleman who had owned the car for more than half his life. I suspect that something about this story delivered him a fairy tale ending last week. But was it worth it? Or should we simply fall back on the cliché that anything is worth what somebody is willing to pay for it?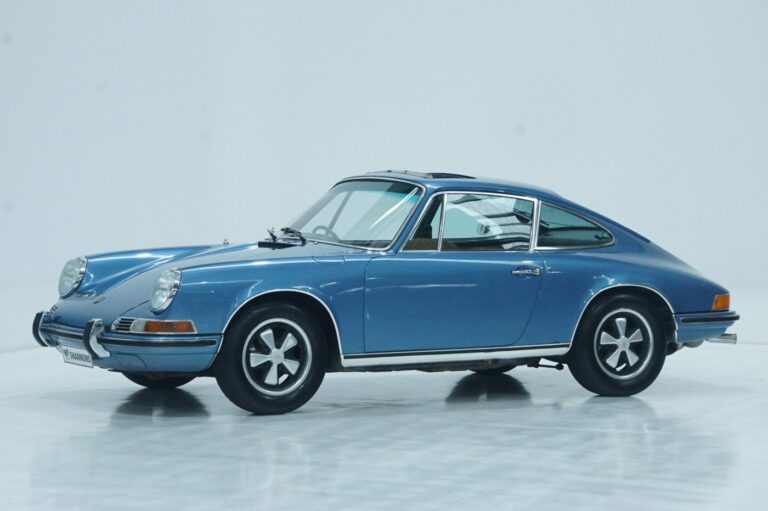 Some of the stratospheric prices we've seen over the years are easier to justify I think. The global market for "hyper exotic cars" with very low initial production and traceable histories are relatively easier things to put a number on. There were 36 Ferrari 250 GTOs built, and a jolly good number of them have vastly documented racing histories. They've been raced, worn out, rebuilt, crashed and rebuilt and nearly all have had the backsides of properly famous chaps in their chairs. Those values are now insane, but also I think understandable because when an example comes up for sale, there's always some precedence on a global level. Mind you $48 million is still a staggering sum in anybody's language.
However, Porsche was and still is a volume car manufacturer. Sure it's no Ford or Toyota, that's not what I mean – but it was a successful business in manufacturing cars in the early seventies and they did build a lot of 911s. For example, take possibly the most desirable early Porsche 911; 1973's 2.7 Carrera RS which we've already discussed elsewhere on the site. There was an initial requirement for 500 units to be built, but client demand didn't see production of the model run out of breath until they'd knocked out 1580 units. Three times the requirement. So, without hammering out exact numbers, have a think about how many 911Es rolled out of Zuffenhausen. Moreover, today the company are rightly proud that a very significant number of their cars are still in circulation, being used or not, but certainly not having rotten to dust, or been worn out and given up on because the cost of repairs outstripped the value of the rest of the car – the fact is there are a lot of 911s.
Now I do get a lot of phone calls from a lot of people about cars that they're looking to purchase and what I think they're 'really' worth. I'm a driver, a user of cars and forgive me; a "motorist". I can perform some relatively modest maintenance tasks and I've gone in deeper and done big jobs and I don't enjoy the really big ones much so I don't ever want to buy a car unless I know which of these big jobs may or may not need doing. Especially if any of them hamper the car from performing as well as legend will have you believe. Also I don't think that the number on the odometer is the holder of all answers to any given car's life up to that point, but there are a lot of people out there who do, and that worries me. You see I'm one of those odd people who doesn't like the number being very low.
Put simply, I believe cars are for driving. And not just for the driving experience. You see, all of that residual heat that your jolly combustion-engined car generates, not just from its engine, but from its gearbox and differential and even from its heater operating – a lot of that is actually making it work better. Heat cycles, mileage, oil circulation, pistons going up and down in the bores and the con-rods revolving around the crank, it all generates wear, but without it happening every so often, it does no favours to those parts in question. So if the car in question has sat about for thirty years without being used, am I excited? Not overly.
The other thing that Porsche was excellent at, apart from building a fine performing car to a high very high quality standard, was their record keeping. Still is. The brand isn't really shrouded in mystery. The company only really got into swing after the second world war so it's not as if the factory was once obliterated by the allies and all the records were destroyed like some legendary places in Italy. Porsche cars are quite easily some of the best documented cars in the world.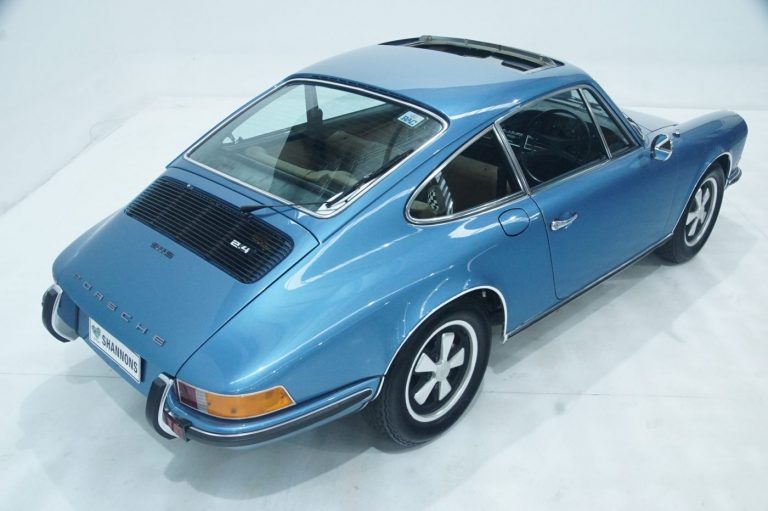 All this really does make establishing a value sort of easy. There's nobody in the world who can conclusively tell you what state of health an engine is in without stripping it down, nor can many people see through sheet metal, so establishing condition, whilst doable to a point, is not a guarantee that your purchase is never going to throw you a really big, curly bill.
But I'll come back to the big one now, that "something is only worth what someone is willing to pay for it." It's true, but it doesn't equate to the object's net value. And it's hard to really know if someone has overpaid for something because you can't see what the likely transaction value of that may be in the future.
All you can really be sure of is this – when you buy something, make sure you like it. Because the reasons that make something valuable – sometimes they change – and you might get stuck with it. So while you're stuck with it, enjoy it. And there are plenty of things worse to get stuck with than an early seventies small bumper 911.
P.S. There were some other very strong results in the Shannons Winter Online Auction and you can check it out here: https://www.shannons.com.au/club/news/auctions/record-number-of-bidders-at-shannons-timed-winter-online-auction/